Quinoa with Spinach and Shitake Mushrooms
Quinoa is a gluten-free grain with great texture. It partners well with the spinach and garlic in this recipe.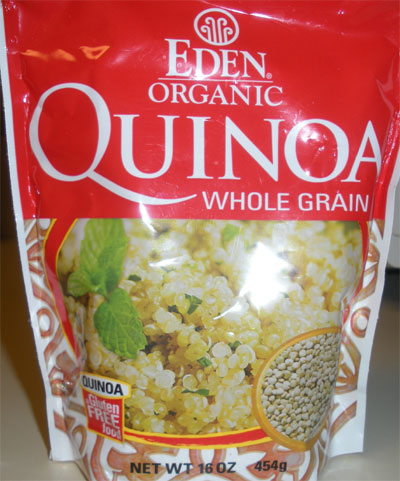 1 cup quinoa
1 1/4 cups low-sodium vegetable broth or water
4 cups fresh baby spinach
1/2 cup shitake mushrooms, sliced
4 cloves garlic, minced
½ cup water
2 tbsp. olive oil
Salt & pepper
1) Pour the quinoa into 1 cup boiling broth or water. Cover, reduce heat and simmer for 12 minutes. Let stand 5 minutes and fluff.
2) In large skillet, heat olive oil over medium-high heat. Add diced garlic and sauté a minute. Add shitake mushrooms and saute a couple of minutes more.
3) Add the fresh spinach and ½ cup water. Stir together for a few minutes. Spinach will cook down. Remove from heat.
4) Place the spinach over the quinoa and serve together.